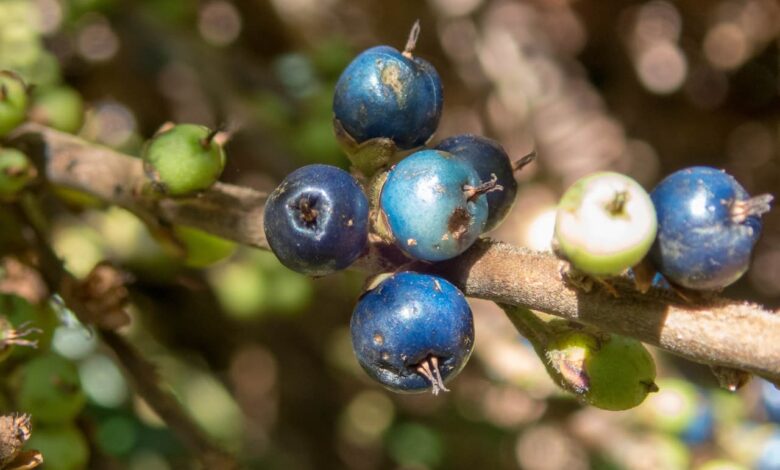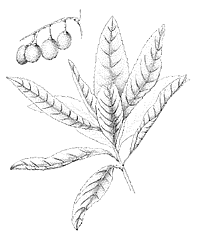 (Illustration by Margaret Collins)
These rainforest giants soar high above the surrounding canopy and can reach heights of 40 metres or more. Their tall pale trunks are buttressed at the base to assist in supporting such a tall tree. Blue quandong is also a very fast growing tree and has become popular in revegetation and cabinet timber projects. The leaves of this tree turn a deep red just before they fall, making the tree's appearance quite striking.
Masses of frilly white flowers are produced in autumn and can develop into a blue fruit, up to 20mm across, which fall in early summer. Inside the fruit is a highly ornamental stone that has been used to make jewellery.