How Long Is Mary Cairncross Walk? How Long Does It Take?
Our rainforest remnant features over 2 kilometres of tranquil walking tracks, boardwalks and viewing platforms. Note that only some tracks are accessible by wheelchair. The map below gives a guide to the walking trails – pick up a copy at the desk when you visit the Education Centre or click on the map below to download it as a PDF document.
The main rainforest track is open from 7am to 6pm daily.
The hike should take around 1.25 hrs to complete.
 Length: 2km
 Duration: 1.25 hrs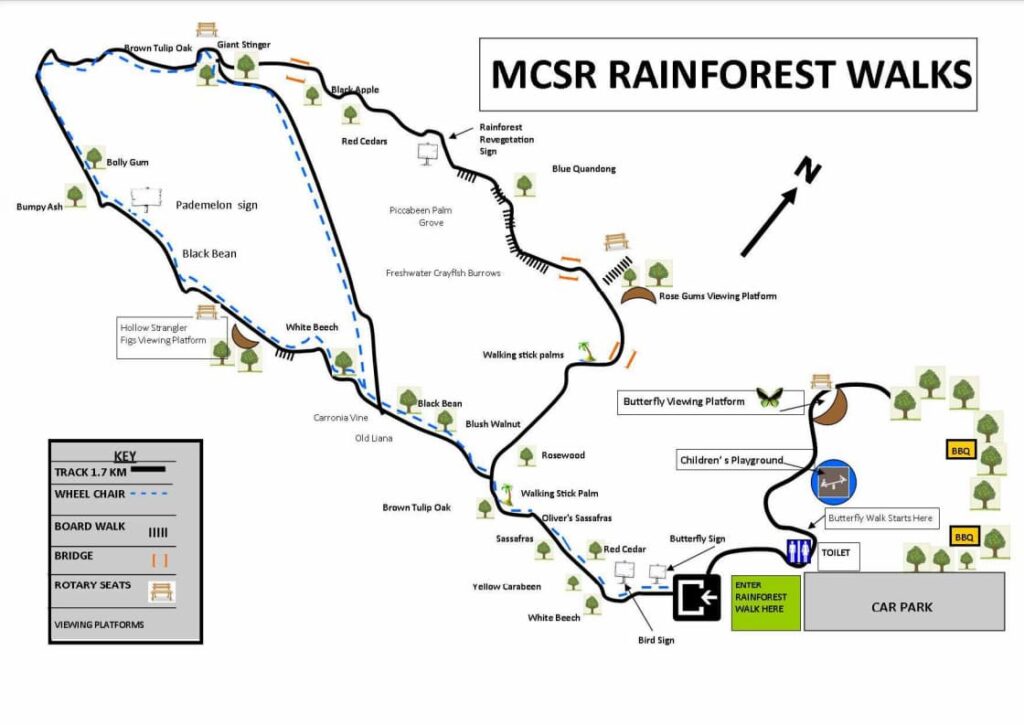 Grade: 2
 Style: Return
 Start: 186 Mountain View Rd
 End: 25 Mary Cairncross Ave
 Location: Mary Cairncross Reserve
 Closest town: Maleny
 Queensland
 From state capital: 91km
 Longitude: 152.880254
 Latitude: -26.777741