Information for schools and organised groups
All school and other organised groups (e.g. community groups) must pre-book their visit, regardless of whether they are seeking a guide. This allows us to avoid a clash with another group, or groups, and minimise overcrowding on the tracks and disruption to other group activities.

We strongly encourage all schools to utilise our guides to enhance their visit as students will enjoy the added bonus of having a local person sharing their intimate knowledge of the reserve, and reveal the wonders of the rainforest.

Below you will find answers to some of our more frequently asked questions. Please do not hesitate to contact us if you require any further information.
What is Mary Cairncross Scenic Reserve?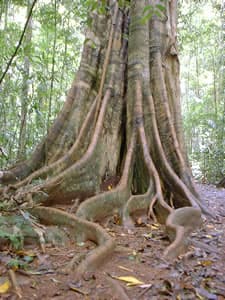 Mary Cairncross Scenic Reserve is managed by Sunshine Coast Council. The reserve is a subtropical rainforest sanctuary and the most significant remnant of the vine forest which once covered the Blackall Range. At the edge of this forest is a public recreation area and Education Centre, bringing the total area to 55 hectares.
What are the opening hours?
A small fee per person is applied to all school groups being guided through the rainforest by our friendly, trained volunteer guides.
Guided tours for other groups will incur a fee for groups with over seven visitors. 
For groups with under seven visitors a set fee per group applies.
Note that visitors to the reserve, who are not being guided, are encouraged to make a gold coin donation.
What is the booking procedure for schools and organised groups?
Bookings can be made by contacting the Rainforest Discovery Centre support officers on [email protected] or phone 07 5494 3023 during business hours.

They will facilitate the booking process, coordinate tour guides and be your contact person for your visit. QDST.com.au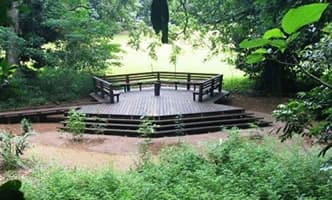 What questions will the Support Officer ask?
The Support Officer will ask for details on:

who is in your group,
their ages or class level,
the number of students and/or adults
your expected arrival and departure time

A Booking Form will then be emailed to the school which allows you to identify any specific study requirements, or information focus, and how our Sanctuary complements your study.

Download and print the School Tour Risk Assessment & Management Plan (PDF 0.2MB).