Are you wild about film-making? Or do you want to share your passion for the environment with others?
Sunshine Coast Council is calling all young aspiring Sunshine Coast film-makers and environmentalists to submit a short 2 minute documentary-style film featuring the Sunshine Coast's brilliant biodiversity.
Shortlisted entries will be showcased through Council's Environmental Visitor Centres at the new Mary Cairncross Rainforest Discovery Centre theatrette.
Competition winners will bag some awesome prizes including a GoPro camera and a priceless opportunity to undertake hands-on fieldwork with environmental scientists.
Interested? Find out more…


The brief: create a short documentary film no longer than 2 minutes on one of the following aspects of the Sunshine Coast's biodiversity:
Relationships matter: people, places and the environment
Creepy crawlies: Insects and bugs
Funky Flora and Fungi: Plants, fungi and lichen
Sunshine coast iconic places: Geology and nature combine spectacularly
Discovering the life of birds
Wildlife after dark
Reptiles and frogs
History and change
Young Eco-documentary Film Competition Masterclasses
Not sure of the technicalities of film-making? Attend our film-making masterclasses which will skill you up on how to create great quality professional-looking films using basic technology. Click on the links below to register for the classes…
Masterclass: Workshop 1
Time: 10am – 1:30pm
Date: Sunday 21 May, 2017
Location: Cairncross Room, Mary Cairncross Scenic Reserve
This is the pre-production class focusing on planning your production as well as writing a script.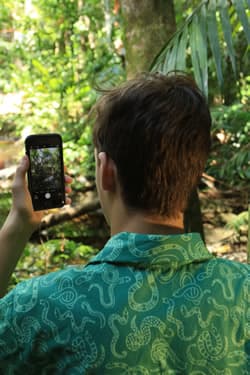 Masterclass: Workshop 2
Time: 1pm – 4pm
Date: Tuesday 27 Jun, 2017
Location: Cairncross Room, Mary Cairncross Scenic Reserve
This workshop will involve shooting the first scene of your previously created storyboard, along with practicing the basic laws of film making. Details and tickets >
Masterclass: Workshop 3
Time: 10am – 1:30pm
Date: Sunday 23 July, 2017
Location: Arts & Ecology Centre, Maroochy Regional Bushland Botanic Garden
Practice essential post-production skills in editing your scenes, organising your rushes, mixing your sound, adding titles and credits and exporting your production. Please note that bookings close 12 July. Details and tickets
Eligibility:
You must be younger than 18 years at the closing date of 18th August 2017 and live or attend school within the area covered by the Sunshine Coast Council;
You can work with up to six of your friends to create your documentary and you can submit multiple entries, however only one prize is available;
You can also submit your entry on behalf of your school, youth organisation or as an individual;
You must obtain parental permission to enter; and
You must also obtain written consent from anyone whose image or whose property appears in your film. (Consent forms are available to down load here and completed forms should be uploaded along with your film).
Register your interest in the competition and receive information, updates and links to great resources to assist you.
Make sure you read the terms and conditions of the competition, you will need to agree to these when you submit your entry.
Your parent or guardian needs to give permission for you to enter the competition. If your film is shortlisted, we will give them a call to confirm they have read and agree to the competition terms and conditions (hyperlinked to another page).
To enter you need to read and agree to the terms and conditions of the competition. Ask a parent, teacher or guardian to explain these to you if you do not understand.
The most important conditions are:
You must not break any laws in the production of your film, this prevents you for example from handling wildlife or invading people's privacy.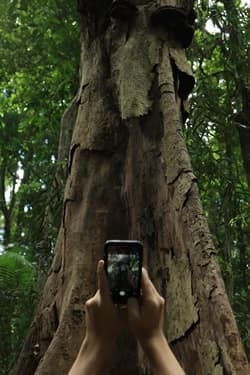 Your film must not infringe copyright legislation, this means that you may not be able to use images, music, script that is not your own original work.
Your film must respect people's privacy, this means that you must obtain permission to enter or film on another person's property and anyone whose image or property appears in your film must provide written consent for this. Consent forms are available for you to download here.
Upon submitting your entry, you agree to your film being used by the Sunshine Coast Council in marketing, promotional and educational activities associated with them
The Arts Law Centre of Australia has some useful information about copyright, consent and other legal considerations for filmmakers. You can also find samples of Location, Materials, Talent and General Release forms.

Or we have sample forms here for you to download in Word format so that you can modify them to suit your project:
Submitting your entry
Save your film in a format that can be played on any computer (for example the end of the file name should be .mov, .mp4 or .wmv and NOT .wlmp). We strongly recommend that you send your film to a friend or teacher and ask them to check it for you before you submit it.
Read and acknowledge your understanding of and acceptance of the terms and conditions of the competition
It is a good idea to name your video file with your first and last name, example: Jane Smith.mp4.
Finally we need your video file. In order to give this file to us we require you to:

Create an account on a file-sharing web site (if you don't have one already),
Upload your video there,
Get the link to your uploaded file and paste it below so that we can download your video file.
Make sure that you have set permissions on the link so that it can be downloaded by anyone you choose to give the link to.

Some examples of file sharing websites that offer free accounts are listed below together with the amount of free space they offer. Don't use YouTube to share your file with us (YouTube is a video sharing site but not a file sharing site). You could use one of the sites below or any other legal file sharing site that works:

Please contact Council's Environmental Programing Officer on [email protected] if you have any questions about submitting your entry.