Come and explore the Rainforest
Welcome to the natural jewel of the Sunshine Coast Hinterland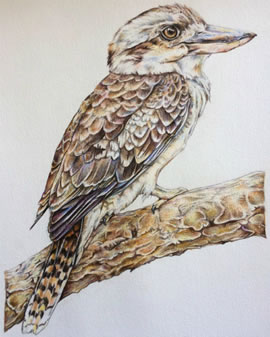 The Holmes Junior Prize for Realistic Bird Art 2019
Winners will be announced on Saturday 14 September 2019, 2:30pm at the official exhibition opening of the Holmes Prize for Realistic Australian Bird Art at Mary Cairncross Scenic Reserve.
Read more >


Track Upgrade
Part of the rainforest track loop will be closed to public access from the 12th August through 20th September due to work on a boardwalk upgrade of the forest track.
Upgrades will give better visitor experience once completed.
Please see signage at reserve for closed section.
The majority of the remaining sections of the track will be open from 9:00am until 6:30pm daily during these dates.
The Rainforest Discovery Centre is:
- Open daily from 9am to 4:30pm (and the forest walking track from 7am to 6pm)
- Open Anzac Day from 12pm to 4:30pm
- Closed on Good Friday, Easter Sunday and Christmas Day
The other park facilities are open every day.
Mary Cairncross Scenic Reserve comprises 55 hectares of subtropical rainforest overlooking the Glass House Mountains National Landscape. A remnant of the rainforests that once covered the Blackall Range, the Reserve is a living museum of diverse plant and animal life which will delight with its tranquillity and beauty.
Take a relaxing walk along our rainforest tracks from 7am to 6pm (Gold Coin donation appreciated). Entry to the new after hours rainforest track is located on the right at the bike racks in front of the Rainforest Discovery Centre.
Make the most of your visit to the Reserve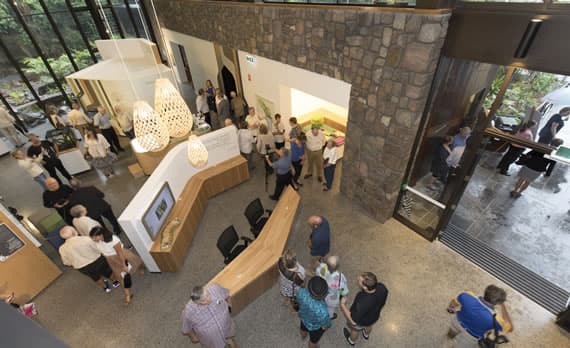 Enjoy our wheelchair accessible Glider Gallery walk through the forest to the second level of the Rainforest Discovery Centre. Families will enjoy a day in the forest on the stroller friendly walking tracks.
Make the most of our Rainforest Discovery Centre with your school or
community group, all schools and organised groups must pre-book their visit.
Take a pre-booked guided walk with one of our dedicated volunteer guides -
or join the team!
Enjoy a picnic or barbeque in the picnic shelters adjoining the playground

Mary Cairncross Scenic Reserve is committed to conserving and enhancing the natural habitat of the area, and providing a valued community resource for education, research, recreation and enjoyment.
Please be aware that dogs (except for disability companions) and cats are not permitted anywhere in the Reserve.